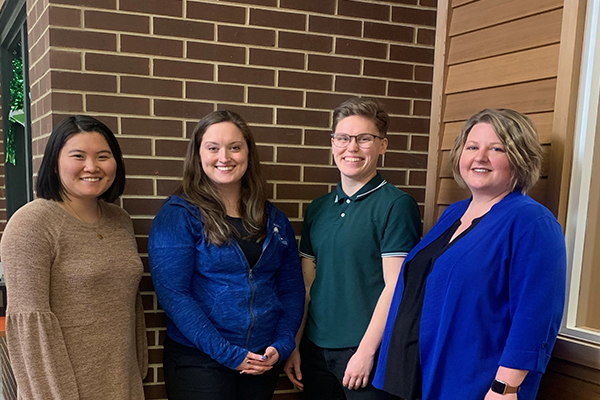 What makes NewAldaya Lifescapes different from other retirement communities? Some say it's our team of caring people. Others say it's the standard of specialized training that we require our caregivers to have. So, what makes us different? Well, our reputation is built on a foundation of caring people with specialized educational backgrounds and a passion for what they do. Our tradition of quality sets us apart from other retirement and senior living organizations in the Cedar Valley area. NewAldaya Lifescapes is a premier retirement community with over 60 years of experience in caring for seniors throughout every phases of life. We hire the best caregivers to provide high-quality care in our community.
Meet some of the people behind the passion… our Certified Therapeutic Recreation Specialists (CTRS ). These smiling faces are certified and trained therapists who help individuals with disabilities, illnesses, physical injuries, and psychological challenges to improve their quality of life. Our CTRS teach patients how to engage in activities using recreational techniques like creative arts, music, dance, games, and outdoor activities to help reduce isolation and depression. They also plan activities that will help them achieve a better quality of life.
Do you have a loved one who is struggling with these kinds of physical or emotional issues? If you have questions about senior care or senior living communities, get in touch! Our staff is here to help you navigate through your options and make the best decision for yourself or your loved one.