The Bryhl
'Under One Roof' Amenities
At NewAldaya Lifescapes, we know you deserve options. Our Bryhl Assisted Living service provides a variety of lifestyle opportunities in high-quality transitional living spaces. We're committed to providing the services people want when they want them, all in a place they can call home.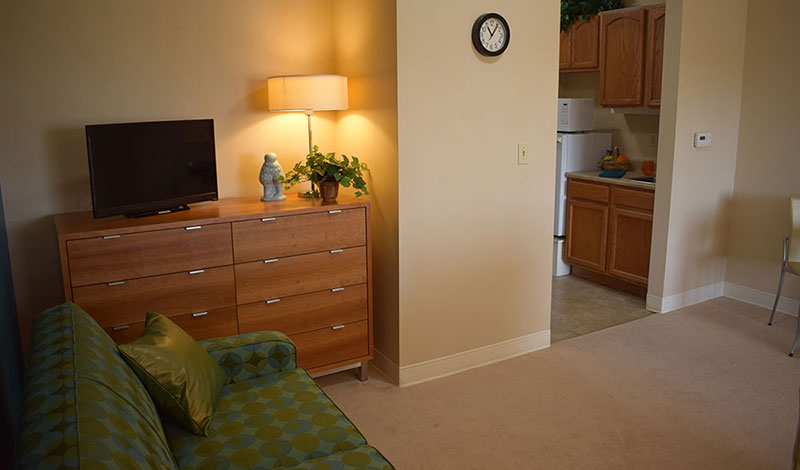 The Bryhl Assisted Living Addition offers the choices you need to remain active and independent. Our experienced staff will ensure you receive all the services you request. You'll appreciate our all-inclusive amenities, including meals and housekeeping, and enjoy our many programs designed to fit every lifestyle.
Leave the worries to us! Enjoy life to the fullest in an environment that exudes comfort, community and all the best of Christian caring. Our trusted and friendly staff will help you enjoy life surrounded by the comforts of home.
Assisted Living Options
We're proud to offer 42 spacious apartments in Cedar Valley with three unique floor plans for your living needs. Tours are available upon request.
Book a Free Tour of Our Assisted & Independent Living Options
NewAldaya Lifescapes is here to answer all your questions about our independent and assisted living options and about temporary support for your loved ones. Call us at (319) 268-0401 or send us a message through our online contact form to book a free tour or to learn more about our arrangements today.
In these apartments, residents still have access to all our amenities, including Main Street's Elm's Pub, weekly live entertainment and 24-hour wellness center.
Assisted-anchor