Living Options
Customizable Arrangements to Suit Your Lifestyle
At NewAldaya Lifescapes, we offer you a full continuum of care, all under the same roof. With many levels of care, you will have the comfort of knowing that NewAldaya Lifescapes will always be home. At NewAldaya Lifescapes, we are a family. You never have to leave campus if you don't want to leave. Visit Main Street to pick up your groceries or to grab a bite to eat. You really can have it all at NewAldaya Lifescapes, where you will always be our priority.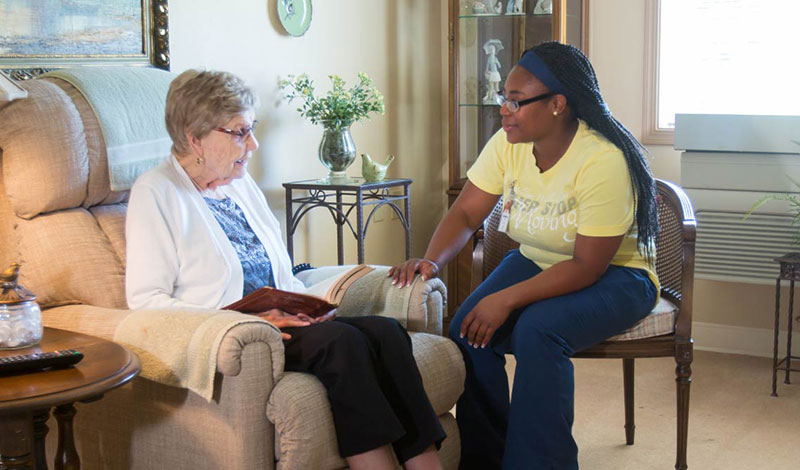 Assisted Living
One of the greatest needs for retirees is high-quality transitional living opportunities that meet their needs and interests. At NewAldaya, we provide quality services people need, exactly when they need them, in a place they can call home with our assisted living arrangements on-campus.
Independent Living
Whether you lead an active lifestyle or you want more time to travel, relax or spend time with family, NewAldaya can help you create the lifestyle you want. We offer an exciting alternative to the demand and cost of maintaining your own home. We also offer a friendly neighborhood with caring and professional staff. Our independent living options deliver a secure and safe place to live.
Terraces at West Glen
When it comes to relaxing, spending time with family and living in comfort and style, the Terraces at West Glen have you covered. These luxury condominiums make you feel as though you're on a permanent vacation. Enjoy the friendly neighborhood and secure environment at NewAldaya.
Contact Us Today
Contact NewAldaya Lifescapes to book a tour of our independent living or assisted living facilities or to learn more about our services and programs. Call us at (319) 268-0401 or send a message using our online contact form.