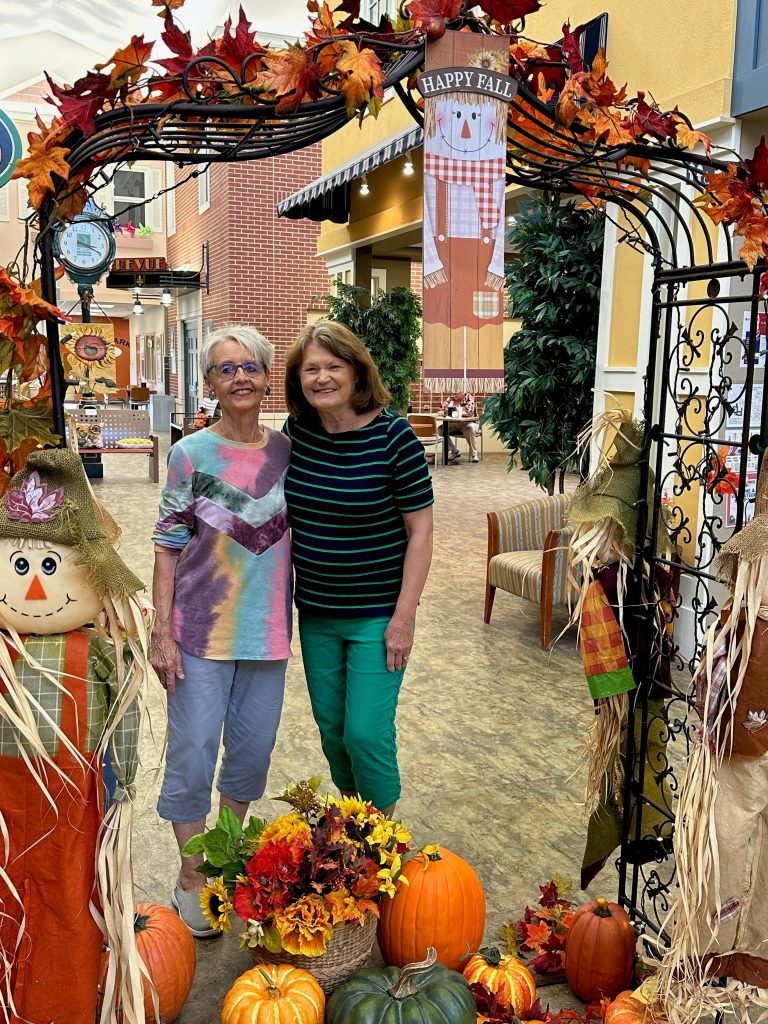 In 2011, a group of extraordinary ladies came together at NewAldaya Lifescapes, our premier senior living community in Cedar Falls, Iowa, to form what would soon become an integral part of the residents' lives – "The Deco Divas". Comprising dedicated members Tara Kane, Joyce Ellen King, Diane Eveland, Mary Schlicher, Lisa Eick, as well as Art Cox and Deb Larsen. This talented group has been devoted to adorning the community with festive cheer, making every occasion a special and memorable one.
The Birth of The Deco Divas
The Deco Divas began their journey with a simple idea: to infuse the community with a sense of joy and celebration during holidays and special occasions. Their mission was clear – to create an environment that radiates positivity, warmth, and a feeling of belonging for the residents of NewAldaya Lifescapes.
Dedication to Bringing Joy
Throughout the years, The Deco Divas have displayed an unwavering commitment to their cause. They've poured their hearts and souls into adorning the community with enchanting decorations, from vibrant table settings to captivating photo facades. Their efforts have transformed NewAldaya into a place of wonder and celebration.
Christmas: A Special Time
While every occasion is significant, Christmas holds a special place in the hearts of The Deco Divas. It's during this time of year that their creativity truly shines. The community is transformed with each corner exuding the magic of the holiday season. The residents eagerly anticipate the unveiling of these enchanting displays, knowing that The Deco Divas' touch will make their Christmas unforgettable.
The Deco Divas have become an indispensable part of the NewAldaya Lifescapes community, touching the lives of residents and staff alike. Their dedication, creativity, and unwavering commitment to spreading joy have transformed every occasion into a cherished memory. Through their artistry, The Deco Divas have created a legacy of happiness and celebration that will be remembered for years to come. NewAldaya is truly blessed to have such a remarkable group of individuals dedicated to making every day special.