Eating right is hard, but as you age a variety of factors make it even more difficult – for example, financial limitations, lack of local resources, and no access to transportation. But for residents at NewAldaya Lifescapes, senior living doesn't mean eating out every night. In fact, many of our seniors have embraced the healthy, creative, satisfying mindset that comes with cooking for one.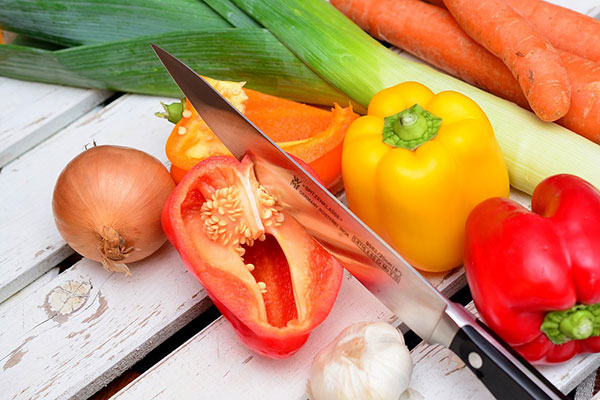 You're The Chef
Senior cooking for one is all about your personal preferences. Make a dish that you loved as a kid, or whip something up that you've always wanted to try. You won't lack recipe choices–between cookbooks, the internet, and other New Aldaya Lifescapes residents, it's likely that someone out there has found a way to recreate your favorite comfort food. Pick your favorite recipe, add your own personal twist if you'd like, and shop for your ingredients at our very own Vern's General Store.
Cook as Much (or as Little) as You Want
After choosing a recipe, the next step is to look at the serving size. If you're cooking a simple meal that you're familiar with and know you'll enjoy on multiple occasions, go ahead and make multiple servings. Even if you don't finish all of it, leftovers are always welcome in our retirement living community. Once you've decided how much food to make, an easy way to figure out the correct measurements for your serving size is to simply multiply all the ingredients in the recipe by the number of servings you want to make. Make sure to allow some space for trial and error though, especially when it comes to figuring out the right quantity and size of the baking dishes, pans, and pots you'll need. Do your best and remember that you can always pour any leftovers into a smaller pan/skillet to cook alongside the rest of the dish.
While cooking on the stove, be sure to keep an eye on the food, tasting occasionally, so you'll know when it's done. For oven-baked meals, the recipe should indicate the best way to know when the food is cooked–either by the internal temperature (using a food thermometer), a knife test (poking a knife into the center of the dish and seeing if it comes out clean), or a certain appearance (browned on the edges and bubbling in the middle, etc.).
Food Storage Tips
When the cooking is finished and you've had a chance to serve yourself a plate and taste the fruits of your labor, you have to decide on the best way to package and store the food for maximum convenience. One way, of course, is to put everything in a large Tupperware container and keep it in their refrigerator. However, this is really only a short-term solution, especially if you've prepared multiple servings of your meal. For long-term enjoyment, we recommend keeping your meals in the freezer. Depending on what you've prepared and how much of it you have, there are several things you could use for storage: muffin tins, Ziploc bags, and Mason jars are all good choices.
Start Cooking for Yourself Today
Cooking for one might seem overwhelming or too much of a hassle, but once you see the upside chances are you'll start to really enjoy it. It's a great way to relax after a long day and produces a great feeling of accomplishment. Plus, it's just one more thing you'll have in common with many other residents at our independent living facilities.