7511 University Avenue | Cedar Falls, Iowa 50613 Tel: (319) 268-0401 | info@newaldaya.org Follow us on Facebook for information about upcoming events!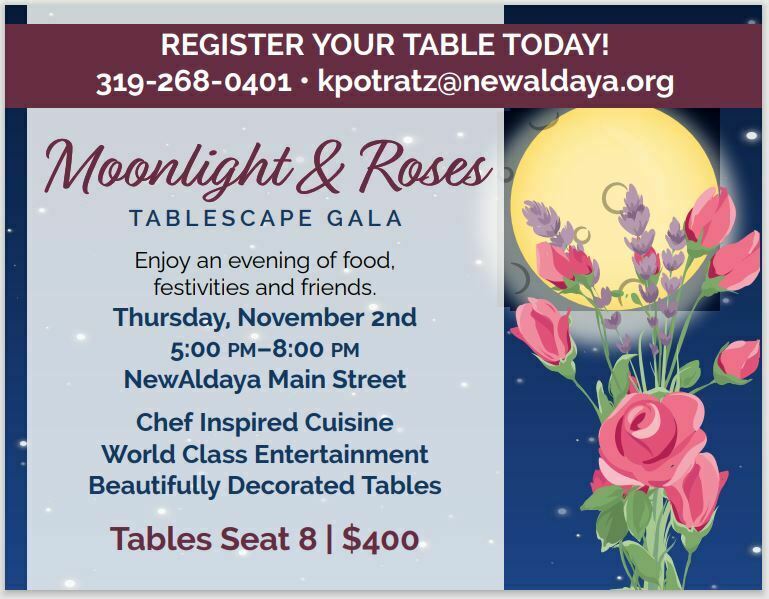 We are thrilled to announce the much-anticipated 7th Annual Moonlight & Roses Tablescape event at NewAldaya Lifescapes in Cedar Falls, Iowa. This exquisite evening promises to be a celebration of elegance, entertainment, and culinary delight. Proceeds raised from our exciting auction will support the Campaign for Caring, renovating NewAldaya's Healthcare Facility.
Event Details:
Date: Thursday, November 2nd
Time: 5:00 pm to 8:00 pm
Call Kristena Potratz to Register Today! – 319-268-0401!
Prepare to be enchanted by the harmonious melodies of the Alex Pershounin Trio. Featuring the extraordinary talents of Mike Conrad on piano, Simon Harding on saxophone, and Alex Pershounin on bass, their performance promises to be nothing short of mesmerizing.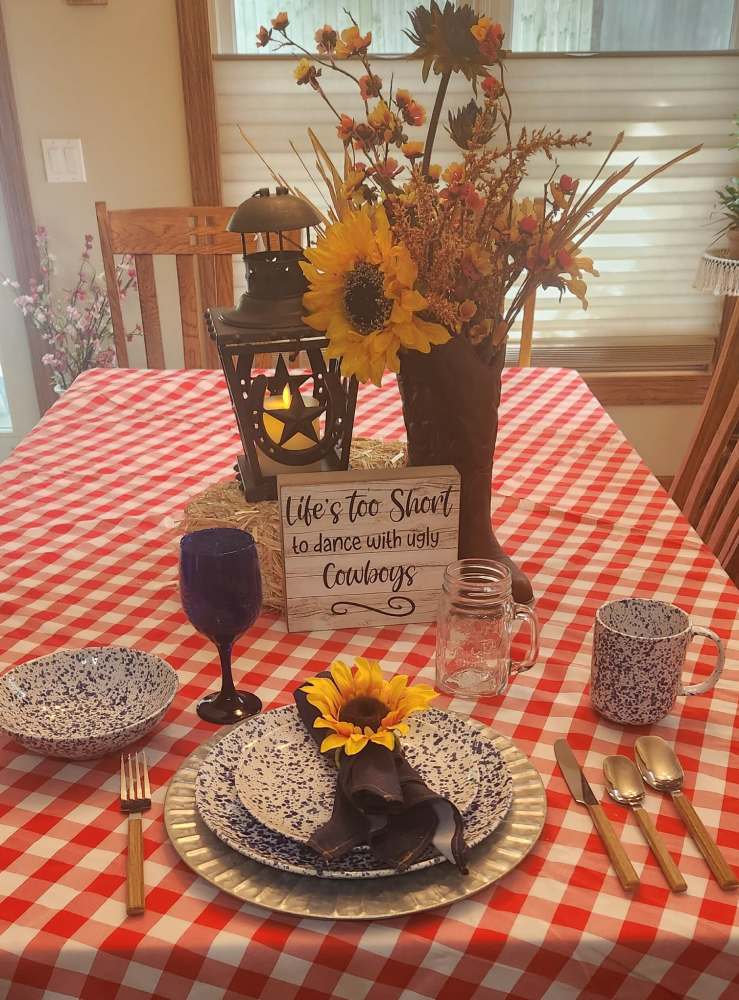 As the sun sets, the tables will come alive with a symphony of colors and creativity. Each table will be adorned with meticulous care and artistry, showcasing the unique visions of our residents and staff. From the whimsical to the opulent, every tablescape tells a story.
Chef-Inspired Cuisine: Our culinary team has curated a menu that will tantalize your taste buds. Expect a feast of flavors and textures that will leave you craving for more. From delectable appetizers to mouthwatering entrees, the evening promises to be a culinary journey like no other.
Sponsor a Table: Want to be a part of this extraordinary event? Consider sponsoring a table and become an integral part of the Moonlight & Roses experience. For sponsorship inquiries, please contact Kristena Potratz at 319-268-0401.
Mystery Bag Sponsorship: There's room for all levels of contribution. Donate a gift from your local business and get the branding and recognition from our event participants, please contact Kristena Potratz at 319-268-0401.
The Winning Table of 2023: The anticipation builds as we await the announcement of the winning table. Who will claim the coveted title of the Best Tablescape of 2023? The competition is fierce, and creativity knows no bounds.
Free to the Public: We are delighted to offer this enchanting evening to the public, free of charge. Join us for a night of magic and splendor as we celebrate creativity, community, and the beauty of the NewAldaya Lifescapes' Community.
Prepare to be captivated by an evening of wonder and enchantment. We look forward to welcoming you to the 7th Annual Moonlight & Roses Tablescape event at NewAldaya Lifescapes on Main Street.