Amen! Our Amen-ities will amaze you. Everything you want in a retirement community and so much more. NewAldaya Lifescapes offers a variety of amenities to meet our residents' wants and needs. At NewAldaya, we created a retirement community where people can live their best lives while receiving the support they need to stay as independent as possible. Our amenities include everything from dining and relaxation to events and catering.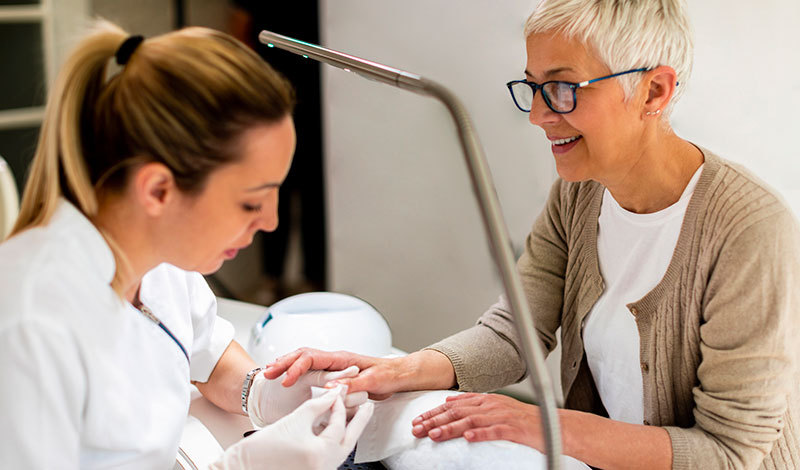 Our community isn't just a senior living facility. From our 14,000 square foot lifestyle center to our seasonal Garden Club. We provide engaging activities from our programming team which truly brings a dynamic and caring approach to serving our residents.
Amenities at NewAldaya Lifescapes include:
Main Street: NewAldaya's Main Street includes Vern's General Store, a spa, restaurant, pub and wellness center for residents and the community.
Dining & Entertainment: Dine at River Rock Café or enjoy catching up with friends at Elm's Pub, a full-service bar located on Main Street.
Everyday Wellness: Our wellness center offers an array of classes and events for you to stay physically fit. For spiritual wellness, we have an on-site chapel.
Rest & Relax: Make an appointment for a manicure, pedicure or hair styling at our New Day Salon and Spa on Main Street.
Resident Life: NewAldaya offers a wide variety of events, from coffee and movies to bingo and exercise classes for residents to have fun.
Events & Catering: Have an event you'd like our assistance with? We offer a variety of venues and catering services for your next private party.
Book a Tour Today! Contact NewAldaya Lifescapes to learn more about our retirement community amenities, to inquire about catering, to book a tour and much more. We are here to answer all your questions or to help you schedule a personal evaluation. Call us at (319) 268-0401 or let us know where we can reach you by completing our online contact form. LIVE BETTER…at NewAldaya Lifescapes.