After undergoing any kind of major surgery, many side effects are possible–one of which is post-surgical depression. If you or a loved one is scheduled for a surgical procedure, NewAldaya Lifescapes is here to support you with exceptional outpatient therapy and several insights for beating post-surgical depression.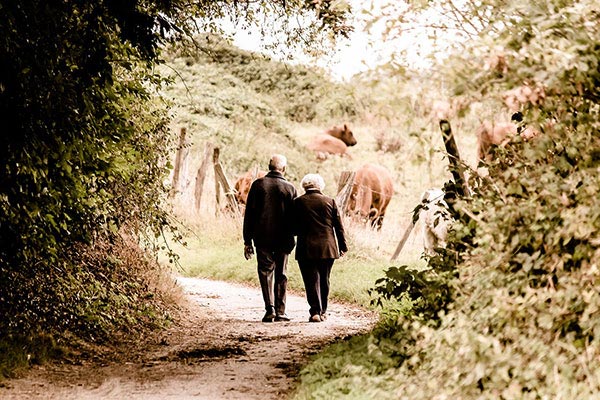 What Causes Post-Surgical Depression?
The cause(s) of post-surgical depression are still unknown. Since depression can affect any surgery patient, medical professionals have focused on several aspects of the surgery itself that may have a detrimental effect on patients. For example:
Anesthesia used during surgery
Antibiotics and other medications for pain
Disorientation after the surgery
Digestive problems caused by medication
Post-Surgical Traumatic Stress Syndrome
Soreness and pain
Being bedridden during the recovery process
Advice for Beating Post-Surgical Depression
Exercise
As soon as possible, do as much exercise as is permitted by your doctor. Every little bit helps, even if it's just a short walk to the end of your block and back. The benefits are two-fold: for one, it helps you rebuild your strength post-surgery, and secondly, it provides a much-needed change of scenery that's likely to be a spirit-lifter.
Sleep
Create a post-surgery sleep plan and stick to it. Just as you did pre-surgery, you should sleep for the amount of time that's best for you and at the times that your body is used to. Make sure to set an alarm so you wake up promptly in the morning, and after waking up it's a good idea to get dressed in everyday clothes as opposed to staying in pajamas. Even though you'll be cooped up in bed for a while during recovery, it's much better for your mental health if you get back into a routine as opposed to sleeping all day.
Stay Connected
Staying connected with friends and family is extremely important for recovery. Even on days when no one can visit you in person at our assisted living community, there's always the phone, email, and social media to keep you plugged in and well supported.
Share Your Feelings
Anger often accompanies post-surgical depression. No one likes to feel incapable or like their independence has been taken away. These are natural emotions, but it's important that you don't keep the anger bottled up. Instead, tap into your network of friends and medical professionals for support. Don't worry about feeling like a burden or fear that you're complaining too much. Friends, family, doctors, therapists, are all invaluable resources as listeners.
Maintain Your Overall Health
As your recovery progresses, it becomes easier to maintain your overall health. This means a continuation of the eating and lifestyle habits you embraced before surgery, as well as the skills you developed for sharpening your mental health. Every post-op patient should adopt a philosophy of holistic, comprehensive health for the body and mind. This means exploring supplements that may be beneficial while recovering, as well as keeping a healthy diet.
Talk with Us Today
Going through surgery and the potential post-surgical depression that follows is serious business. But with the help of loved ones and the support of NewAldaya Lifescapes, you'll have the assistance you need to pull through with flying colors. Contact us today to discuss extended care, therapy programs, and much more.