For many families, researching senior living communities is a new experience. There's a lot to consider when it comes to senior care—from the types of service to the amenities available to the senior living community itself. To help make it easier for you, we've put together the four main types of care available for seniors so you can make the best and most informed choice.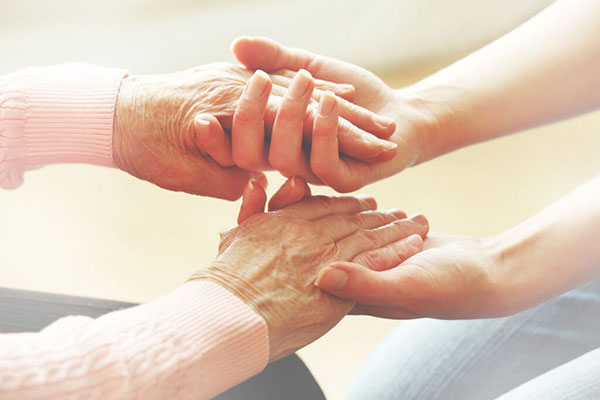 1. Assisted Living
Assisted living is a long-term care solution for older adults who need help living their daily life. Assisted living provides a combination of housing and personalized care services to meet the individual needs of seniors who can't live independently.
At NewAldaya Lifescapes, we're proud to offer our residents the options they deserve to live in comfort. We have 42 spacious apartments in Cedar Valley with three unique floor plans, all-inclusive amenities, and all the services you request. If you would like to tour our apartments, get in touch!
2. Independent Living
Independent living communities offer dwellings for older adults who want to enjoy an engaging lifestyle with other people around the same age. These communities are designed to help healthy seniors enjoy any educational pursuits, hobbies, and social activities with their family or others in the community.
NewAldaya Lifescapes Independent Living Neighbourhoods offer direct access to the Cedar Valley Bike Trails and Dry Run Creek. Our four pet-friendly neighborhoods have over 15 unique floor plans with customizable selections so you can enjoy the best of culture and nature in the heart of Cedar Falls.
3. Memory Care
Memory care is a specific care option for those suffering from Alzheimer's or a form of dementia. The memory care facility at NewAldaya Lifescapes has partnered with Leading Age Iowa to ensure our residents receive the best care possible.
We provide state-of-the-art technology along with the highest trained staff to ensure that your loved ones can experience the best care while maintaining the highest level of cognitive functioning. To learn more, ask us about our "It's Never 2 Late" program.
4. Skilled Nursing
Skilled nursing offers the highest level of care you can receive outside of a hospital. If your loved one requires short-term medical care or rehabilitation, a skilled nursing facility is a good choice. At NewAldaya Lifescapes, we offer the latest in post-acute and rehabilitative care to help you recover as seamlessly as possible.
We help facilitate your transition and return home in a comfortable and simple way. To see if you qualify for skilled nursing care, call Admissions at (319) 559-4727 or (319) 240-4571 for a personal evaluation.
NewAldaya Lifescapes has been recognized as one of Cedar Valley's premier providers for over 55 years. If you have questions about senior care or senior living communities, get in touch! Our staff is here to help you navigate through your options to make the best decision for you or your loved ones.